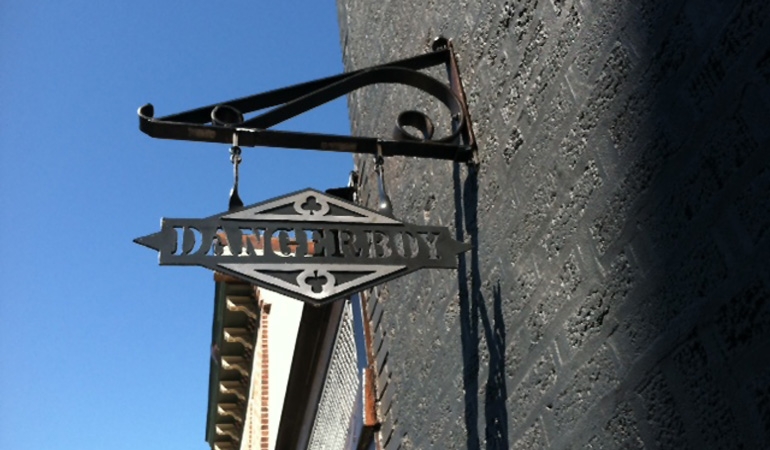 TESTED METAL: CUSTOM SIGN BY DiCHIARA METAL ART
Deep down in Philadelphia's gritty Fishtown neighborhood, it's become an unspoken rule – never get between a man and his metal. So when Dangerboy was looking to commission some custom signage for our exterior, we took it down to Nick DiChiara's metal shop located just a few doors away on Sepviva Street.
With painstaking detail, Nick took our existing retro logo design and brought it to life as hand-crafted steel. The results were amazing and perfect for the launch of our new space.
Check out this documentary short by filmmaker Eliu Cornielle profiling Nick's work fashioning beautiful custom furniture, sculptures and lighting fixtures direct from his small local Philly shop.
PORTRAIT OF A METAL WORKER from Eliu Cornielle on Vimeo.
Please support this local artist:
DiChiara Metal Art
Phone: 908.892.4835
facebook.com/dichiara.metal.art
Related Images: