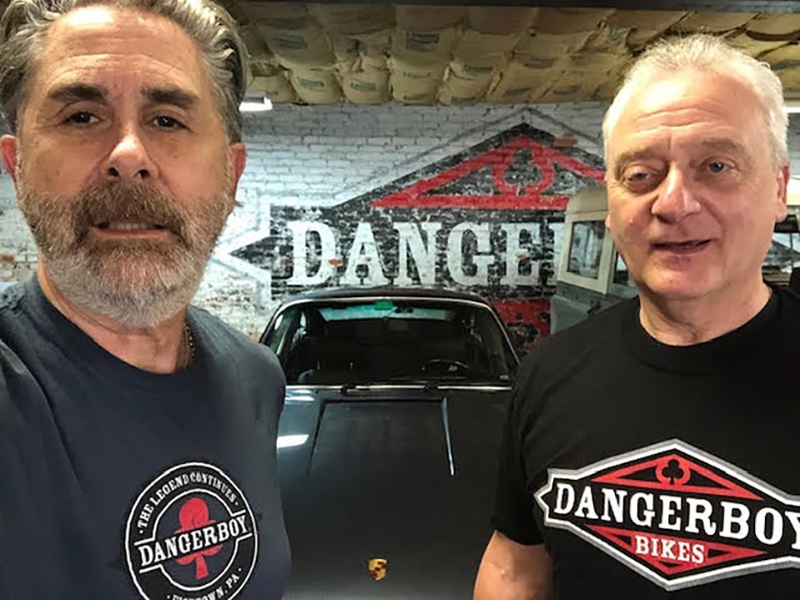 DANGERBOY GOES TO 1000 MIGLIA!
Featured above: Dangerboy founders Anthony DeMarco and John Malandra.
Next stop — ITALY! The Dangerboy Garage team is heading to 1000 Miglia 2019, arriving in Milan on the 12th and driving up to Brescia on the 14th, just in time for Tuesday's opening. Our full staff will be attending, so we hope to see you there. This is our first 1000 Miglia and should be a lot of fun. More details below.
---
The 1000 Miglia, out to celebrate its thirty-seventh re-enactment, will start from Brescia on Wednesday May 15th.
The Red Arrow will cross "the heart" of Italy in direction of the Capital, before returning to Brescia on Saturday 18th, after having touched down in Cervia – Milano Marittima, Rome and Bologna. The protagonists of the 1000 Miglia 2019 will be 430 exceptional vehicles, testifyng to the history of design and cars.
The historic 1000 Miglia was an open-road, motorsport endurance race which originally took place in Italy twenty-four times from 1927 to 1957.
---
Since 1977, the event has been reborn as a race for classic and vintage cars. Participation is limited to cars, produced no later than 1957, which had attended (or were registered) to the original race. The route (Brescia–Rome round trip) is similar to that of the original race, maintaining the point of departure/arrival in Viale Venezia in Brescia.
1000 MIGLIA SRL is a company owned by Automobile Club of Brescia, created in 2012 with the aim of organizing the re-enactment of the 1000 Miglia and enhancing the Freccia Rossa, the historic brand that distinguishes the legendary race all over the world.